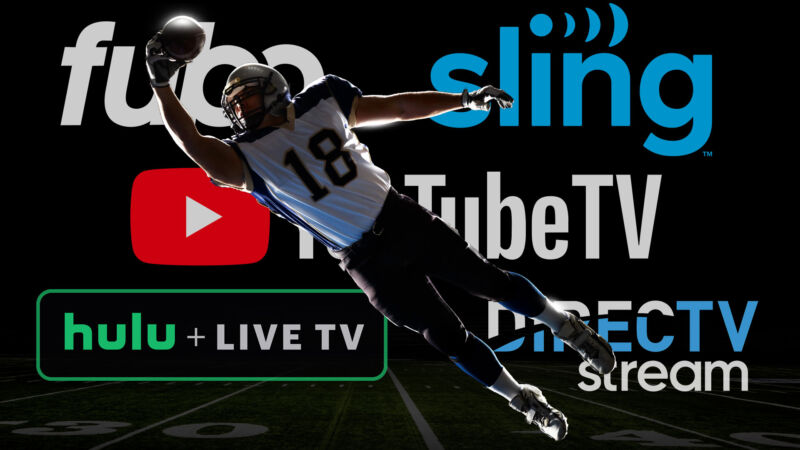 Even in long-term relationships, there sometimes comes a point where both parties need to go their own way. In the case of my 21 years of being a DirecTV subscriber, that moment came when I returned home from a road trip and found some damage to our satellite dish and cable after a storm. Previously, service calls for DirecTV equipment outside the house were free. That is no longer the case. While DirecTV offered a free month of its extended service plan ($8.99 a month afterward) so this one repair would be at no cost to me, I decided we had irreconcilable differences and got a divorce.
The only reason I held on to DirecTV for so long was live sports. Back in the day, DirecTV was unbeatable for live sports. Not only did it have NFL Sunday Ticket, which showed every NFL game live, but it also had basketball, rugby, and even cycling. Over the years, content outside of the major US sports became harder to find on DirecTV as a lot of it moved to streaming services.
Let's note one important thing—even with all the streaming options, watching sports over the air, cable, or satellite is almost always a superior experience to watching streams. Glitches are unfortunately not uncommon when streaming sports. Even Amazon had some stumbles during its first Thursday Night Football broadcasts. The game action also lags more while streaming than with cable or OTA. This can suck if you like to divide your attention between the game and Twitter X or Discord. It will suck even more if you're a gambler who likes to place prop bets during games. With streams lagging 30–50 seconds behind broadcasts, some of those bets will be literally impossible to make if you're streaming.
There's also no channel surfing with streaming. For college football fans, part of the viewing experience is flipping between games, especially during the afternoon, when there can be multiple games going down to the wire at the same time. Cutting the cord means there are no channel up/down buttons to pound.
Less important, at least to consumers, is that broadcast sports is undergoing a sea change. Over the past decade, broadcasters have paid ever-increasing rights fees for live sports. In an age of cord-cutting, having a massive inventory of live sports has until recently been seen as cable companies' best hedge to keep customers happy. That model has come under fire over the past couple of years. Regional sports networks, or RSNs, have been hit especially hard. Earlier this year, Diamond Sports, which operates the Bally RSNs that own the rights to some Major League Baseball, NBA, and NHL games, filed for bankruptcy. Even the mighty ESPN, which currently charges cable providers $9.42 per subscriber per month, is under pressure, as the company's customer base has dropped by 30 percent over the past several years while ESPN's rights fees have skyrocketed.
Some leagues have gone all-in on streaming—all Major League Soccer games are now on Apple TV instead of a traditional sports network. When the pact with Apple was inked in 2022, MLS became the first league to make 100 percent of its inventory available to fans with a cable subscription.
College football has kicked off, the NFL is not far behind, and my beloved Denver Nuggets will begin their NBA title defense in October. And I currently have no way to watch most of the games. It's time to wade into the morass of live-TV streaming services to see which offers the most for sportsball fans. Although some sports I watch are only available through streaming services, this guide should be helpful for those ready to ditch satellite and cable TV.
While your needs will vary, here are my must-haves for a streaming service:
ESPN family of networks
TNT
NFL Network and RedZone
Fox Sports 1; Fox Sports 2 would be a nice-to-have
At least one RSN or two (I would care about this more if I were a baseball or hockey fan)
Big Ten Network, but not necessarily SEC, ACC, Longhorn, or Pac-

12

4 networks
As I surveyed the streaming landscape, five services stood out as having a lineup that could come close to replicating what I got from DirecTV.
Nota bene: I am not covering standalone streaming services that offer sports, like Peacock Premium, Paramount+, or GCN+. This guide is focused on cable/satellite TV replacements.