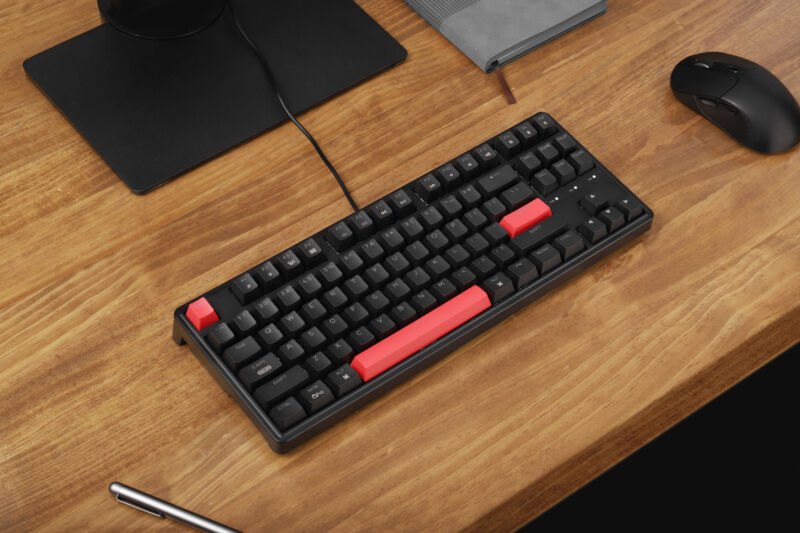 It's not officially autumn, but any parent back to ushering their kid to school before starting their own day of responsibilities will tell you it feels like fall. Alongside the start of school are usually new tech product announcements. This week, I had my eyes on a new smattering of PC keyboards (as you may have heard, I could use an upgrade). But many keyboard announcements felt like more of the same.
Take Logitech's keyboard releases this week. On Tuesday, it announced the G Pro X TKL wireless (dongle, Bluetooth, or wired) mechanical keyboard. It's part of Logitech's high-end series of gaming peripherals, but those accessories tend to appeal to non-gaming power users, too. For example, I've had great success using some of Logitech's gaming keyboards for work, including low-profile ones that helped speed up my typing. That's not what you're getting with the new G Pro X TKL.
Logitech's G Pro X TKL in magenta.


Logitech

Logitech's G Pro X TKL in black.


Logitech

Logitech's G Pro X TKL in white.
Logitech's latest mechanical keyboard uses Logitech's full-height GX switches in Brown (tactile), Blue (clicky), or Red (linear). Logitech doesn't claim to have done anything new with the switches—like improve wobble or pre-lubricate them like Cherry did with its new mechanical switches. And all three of the Logitech switches have been available since 2018, when the GX Blue came out. Naturally, there are other Logitech keyboards with GX switches, like the $100 (MSRP) G512 Carbon.
Most disappointing is that whatever switches you buy with the G Pro X TKL are there forever, unless you're willing to do some advanced soldering. Unlike the G Pro X TKL's predecessor, the Pro X, the new keyboard doesn't have hot-swappable switches.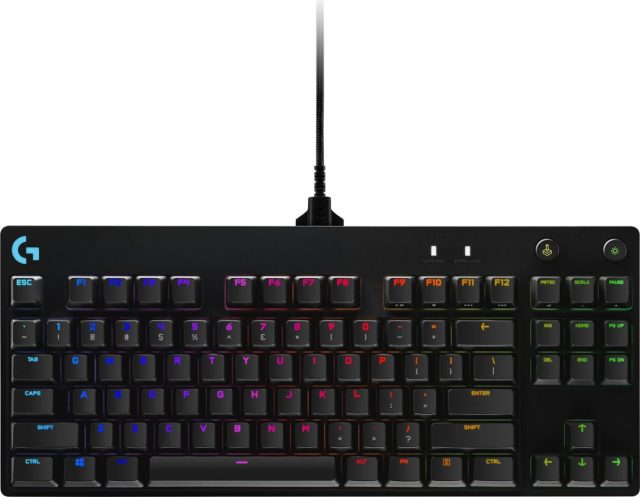 The 2019 keyboard lacks the newcomer's media keys and likely has inferior keycaps (ABS versus doubleshot PBT) but also has a $50 cheaper MSRP ($150 versus $200). Considering the keycaps on the G Pro X are changeable, the G Pro X TKL does little to excite someone who has been following Logitech keyboards for years.
Logitech's non-gaming side told a similar story this week. The company released the Pebble Keys 2 K380s, a membrane keyboard with a playful look, light weight, small build, and three Bluetooth channels for a cheaper price ($40 MSRP) than you'd expect of a similarly specced mechanical keyboard. All of that could be used to describe Logitech's K380 keyboard that came out in September 2022.
Logitech's new K380S.


Logitech

Logitech's older K380.


Logitech
Logitech's blog post highlights the new peripheral's new colorways. And the new keyboard's Function row is programmed differently than the K380, including featuring a screen-capture button and emoji key, (something Logitech has grown fond of lately). Despite the similarities, the new keyboard is $7 more than its ancestor.
At least there was more than just light refreshes this week. Sharkoon, a Germany-headquartered company focusing on PC peripherals and components, like cases and coolers, announced its entrance into the barebones keyboard kit space on Tuesday. For keyboard builders and people wanting to customize the look and feel of their keyboard without having to start from scratch, barebone kits are a standout.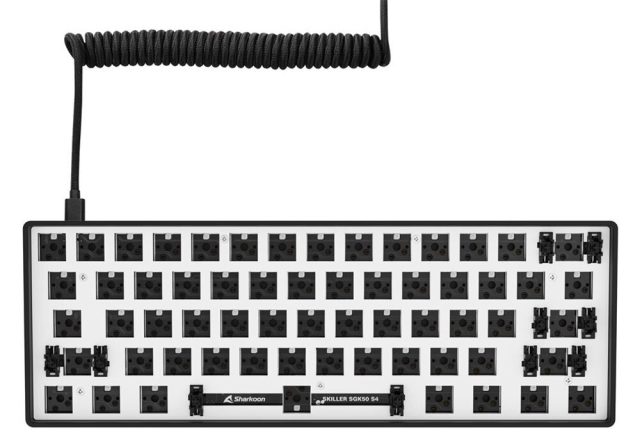 But similar to the Logitech releases this week, Sharkoon's Skiller SGK50 S4 barebones kit is very similar to a product it already sells. It's actually the stripped-down version of its Skiller SGK50 S4.
It's also worth highlighting that this is a 60 percent barebones build, which means you either have to forego arrow keys or think of a creative solution. For most, that means this kit is a no-go, even if it has a distinct, detachable cable and lower price (50 euro / ~$54 MSRP) than many barebones offerings.