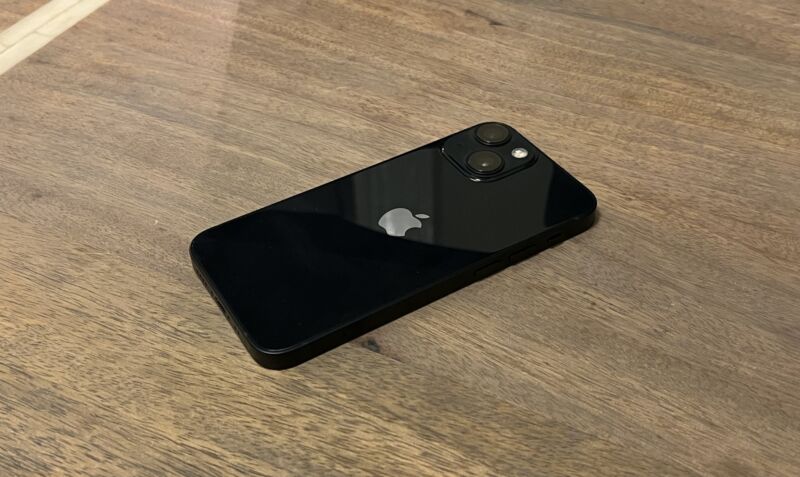 Alongside the announcement of the iPhone 15 and iPhone 15 Pro, Apple quietly ended the iPhone 13 mini's run today. That marks the end of life for arguably the best premium small phone designed for one-handed use.
It's not a surprise, of course. It became clear shortly after the launch of the first iPhone with the "mini" label—the iPhone 12 mini—that it wasn't selling that well. Market research has consistently shown that most users want bigger screens and batteries, which are incompatible with a smaller phone.
Further, the mini split the small-phone market with the much cheaper iPhone SE—even though the mini offered drastically improved features, like an OLED screen and better cameras.
Apple went ahead and shipped an iPhone 13 mini, and it even kept that phone in the lineup when it introduced the iPhone 14 last year. But now the iPhone 13 mini is nowhere to be seen in Apple's online store, even though the larger iPhone 13 still exists as a down-market alternative to the new flagships.
The iPhone SE is also still there, but its features are not too far removed from the iPhone 8 that came out six years ago. Supply chain analysts and journalists with inside knowledge have generally agreed that Apple could update the iPhone SE as soon as next year—but most rumors have suggested that it would go bigger, not smaller.
A dirge for small phones
The fact that the iPhone 13 was kept in the lineup may give lovers of small phones some hope that the iPhone SE refresh might be essentially the iPhone 13 mini or something like it. We've seen no evidence to support that beyond that it might seem odd Apple cut one but not both of the 13 models from the lineup.
The iPhone 12 and 13 minis were always niche products. Many op-eds have been written at tech sites (including this one, by me) saying it's important for Apple to offer a one-handed phone size, even if it's less popular than the bigger models.
Apple's early strategy of offering a one-size-fits-all iPhone made more sense when there was less competition from Android handsets and when owning a smartphone wasn't yet the default. Now, these devices are essential for modern life, and it makes sense to offer variations to fit different lifestyles, priorities, and, yes, even hand sizes.
That said, supporting an additional size adds extra supply chain and production overhead—and it may not be the most financially prudent decision for Apple if it's confident that it can covert mini owners to join the majority and opt for larger phones instead.
Chances are that axing the iPhone 13 mini won't do much to hurt Apple's earnings, but it leaves a minority of consumers without an important option, and I still think that's bad news.