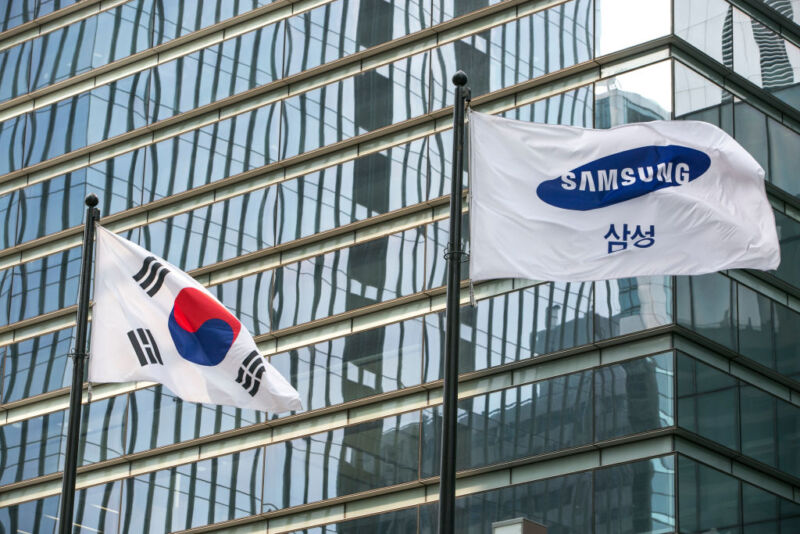 Things are still bad at Samsung. After the company's Q1 2023 saw a crushing 95 percent year-over-year profit drop, Q2 2023 isn't any better, with the company posting KRW 0.67 trillion ($524.9 million) in profits, another huge 95 percent drop from the KRW 14.1 trillion ($10.7 billion) it made in Q2 2022.
Samsung is mostly known for its electronics and appliances, but on the earnings sheet, Samsung is a memory company. Estimates of the company's profit structure in more normal times (2022) puts memory (NAND and RAM) at 55 percent of profits, with mobile at 22 percent, and displays at 11. Samsung's LSI division—that's the foundry and Exynos chips—is at 6.9 percent, and other consumer electronics, for all the shelf space they take up, only make up 4 percent of profits.
While back-to-back 95 percent profit declines are definitely bad, Samsung expected this. The company is facing down a glut of unsold chips, leading to lower prices and lower profits. Memory companies stockpiled chips during the pandemic, and while some companies expected the boom times to end and cut production in November 2022, Samsung waited until April 2023, leading to its big pile of unsold inventory. Along with its earnings report, Samsung announced it is cutting memory production again to try to get its inventory under control. While Samsung's other divisions meant the company turned a small profit in the first half of 2023, the memory division contributed an operating loss of $7 billion for the year so far.
Overall Samsung posted KRW 60.01 trillion ($47 billion) in revenue, a 6 percent decline from Q1. Samsung says the drop is "mainly due to a decline in smartphone shipments." Like it said in Q1, Samsung still expects global memory demand to recover in the second half of the year. Q2 was always expected to be a mess, just like Q1.