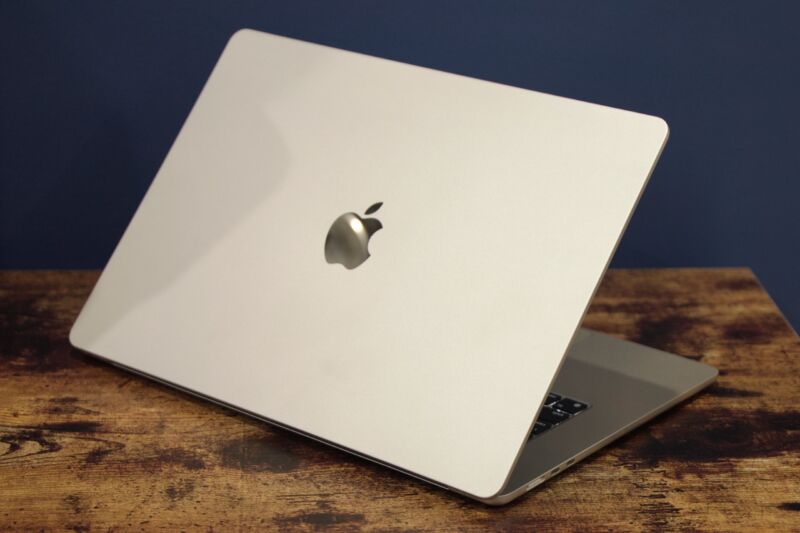 For most of the last year, the rumor mill has indicated that the first wave of Apple's M3 Macs will be hitting sometime this fall—perhaps in October, a month Apple has often used for iPad and Mac announcements that can't be crammed into its iPhone and Apple Watch-focused product events in September.
But according to reliable Apple analyst Ming-Chi Kuo, the company won't launch those models before the end of the year. Kuo didn't share specifics, but he has sources inside Apple's manufacturing supply chains that often give him reliable information about the company's plans.
Apple's timing shifted similarly last year when M2-based MacBook Pro and Mac mini designs that were apparently intended for late 2022 launched in January 2023 instead.
Bloomberg's Mark Gurman, the source of most of what we know about the various M3 chips, has also changed his tune about the possibility of some kind of October Mac announcement. He believes that Apple will have some products to launch after September, including a possible iPad Air refresh, but that Apple is more likely to launch those products via press releases rather than prerecorded announcement videos.
It's also worth noting that Kuo's post only refers to MacBooks and not other products within Apple's lineup. The iMac is particularly long overdue for a refresh as the only Mac in Apple's entire catalog not to get some variant of the M2 chip. Other non-MacBooks in the lineup, like the Mac mini, Mac Studio, and Mac Pro, have been updated with M2 chips more recently.
The 13-inch M2 MacBook Air and 13-inch MacBook Pro are due for an update—they were last refreshed in July 2022—but the 15-inch M2 MacBook Air is only three months old. It remains to be seen whether Apple updates all of these models simultaneously or if the 15-inch Air gets the M3 a few months after the 13-inch Air does.
Apple's M3 will reportedly be manufactured using a new 3 nm process from Taiwan Semiconductor (TSMC), which will allow Apple to squeeze more performance out of its chips without increasing power consumption. Most M3 chips—and we've heard things about the basic M3, as well as the M3 Pro and M3 Max—will include a few more CPU and GPU cores than the M2 versions, and they'll also benefit from whatever architectural improvements that Apple has made.
For people whose Intel Macs are getting dropped in macOS Sonoma (or are otherwise slowing down and feeling their age), the M3 generation ought to be a refresh worth waiting for, and it may even be a tempting upgrade for early adopters of the very first M1 Macs back in late 2020.
If Apple has anything to say about its Mac lineup at its September event, we'll be covering the announcements live starting at 1 pm Eastern on September 12.