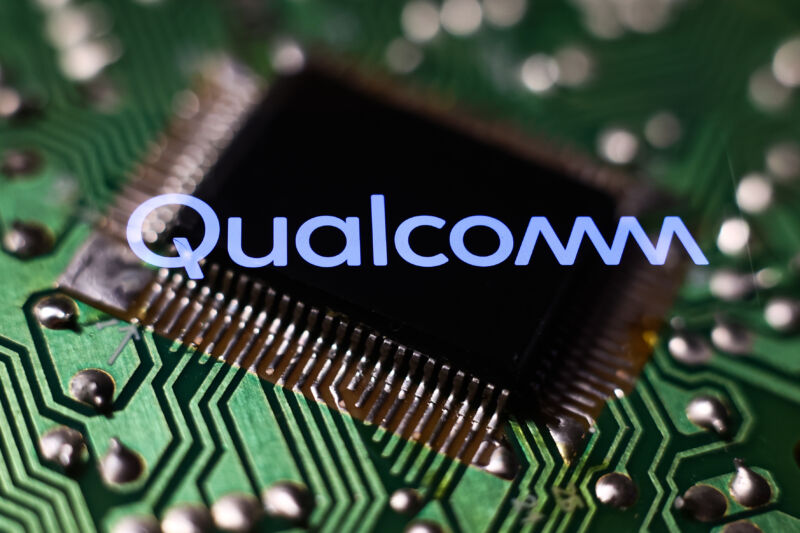 Qualcomm has extended a deal to supply 5G modems for Apple's smartphones, in a sign the iPhone maker is still struggling to perfect the technology in-house.
Apple has been trying to make modems—which govern how its devices communicate with cellular mobile networks—for its iPhones since 2018. The plan is an extension of its multibillion-dollar effort to develop more of its semiconductor components itself instead of relying on external suppliers.
Qualcomm said on Monday that it will supply Apple with its chips for its smartphone launches in 2024, 2025, and 2026. The terms of the deal were not made public but Qualcomm said they were similar to the original deal struck in 2019.
"This agreement reinforces Qualcomm's record of sustained leadership across 5G technologies and products," the San Diego-based chipmaker said.
Apple is Qualcomm's largest customer, accounting for nearly 25 percent of its revenue, and it was expecting that the iPhone 15—which is being launched on Tuesday—would be among the last to rely on its modems.
The two companies were locked in a range of high-profile intellectual property and contract disputes around the world until striking an accord in 2019. At that time, they said they had struck a "multiyear chipset supply agreement."
Months later, however, Apple stepped up its modem development plan when it bought Intel's smartphone chip business in a $1 billion deal.
The new Qualcomm deal leaves open the prospect of Apple phasing in its own chips into its smartphones over the next three years if they are ready.
Qualcomm said its long-term financial planning assumption was that it would supply 20 percent share of the relevant chips for the smartphone launch in 2026.
Its in-house project to make chips, dubbed Apple Silicon, has yielded strong results for several years in the iPhone's core processors. More recently it has adapted those chips for its Macs, replacing Intel as the primary workhorse in its desktop and notebook computers.
Qualcomm's shares jumped as much as 8 percent in pre-market trading on Monday's news before paring some of their gains. The shares were up 3 percent by late morning in New York.
In May this year, Apple struck a multibillion-dollar, multiyear deal with Broadcom involving other 5G components.
© 2023 The Financial Times Ltd. All rights reserved. Please do not copy and paste FT articles and redistribute by email or post to the web.