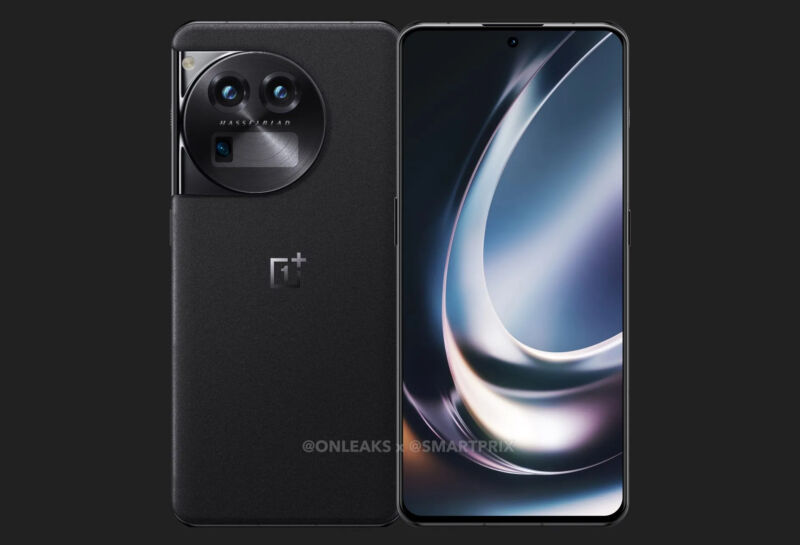 The past week has seen a few leaks about OnePlus' upcoming flagship phone, the OnePlus 12, thanks to OnLeaks and Smartprix. If OnePlus sticks to the previous schedule, this phone will be released in China this year and early next year in the US, and it will be one of the first with a lot of new 2024 tech.
We have specs and pictures to go over, with the big news being the promise of a massive 5400 mAh battery packed into the usual 6.7-inch body size. Usually, devices of this size ship with 5000 mAh batteries. Given that the phone doesn't look noticeably thicker and that manufacturers have a phobia of thicker phones, we're going to assume this is from a sizable year-over-year increase in battery density.
This device is timed to coincide with the release of the Qualcomm Snapdragon 8 Gen 3, so this will be one of the first products with Qualcomm's 2024 chip. Not much is known about it, though. The company will pick from Arm's next-generation parts box, but with a report from Kamila Wojciechowska suggesting the chip has a "2+3+2+1" core configuration, it doesn't sound like Qualcomm will be following Arm's layout recommendations. The chip is also rumored to drop 32-bit support after Qualcomm delayed the 64-bit-only transition last year.
The Smartprix report says "the device will offer an impressive 16GB of LPDDR5X RAM and 256GB of storage based on the speedy UFS 4.0 standard." If that's the base model, that's another impressive increase to the spec sheet from what phones normally ship with. If that's the mid-tier model and there's still an 8GB/128GB base model, that's pretty normal. The report says the phone also has 100 W wired charging and 50 W wireless charging, which all sounds very fast.
Finally, we have the usual super-accurate OnLeaks renders of the device, which sticks pretty close to the OnePlus 11 design. There's still a big circle on the back for the camera bump, but this year there's a big rectangle there. Presumably, this is making a big deal out of the rectangle-shaped 3x "periscope" optical zoom camera, but phones have had those for years.
It seems like all we need from this phone now is a release date and a price. Before that, though, OnePlus has a foldable to get out the door, which is supposedly launching at the end of August.