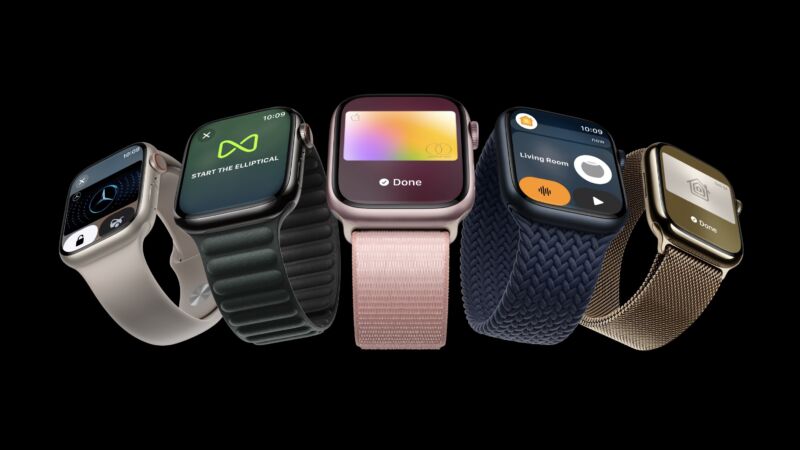 If you were hoping for a radical new Apple Watch design or a plethora of new features, 2023 won't be your year. That said, the Apple Watch Series 9—which was just announced in Apple's September livestream—brings some welcome, if modest, tweaks to the popular wearable.
The most notable of these is the inclusion of the new S9 chip, which promises improved performance—but more importantly, better battery life. It promises 60 percent more transistors in its CPU than the Series 8 and 30 percent more in its GPU. Perhaps most importantly, its neural engine offers big boosts to on-device processing for Siri requests, including 25 percent faster voice dictation.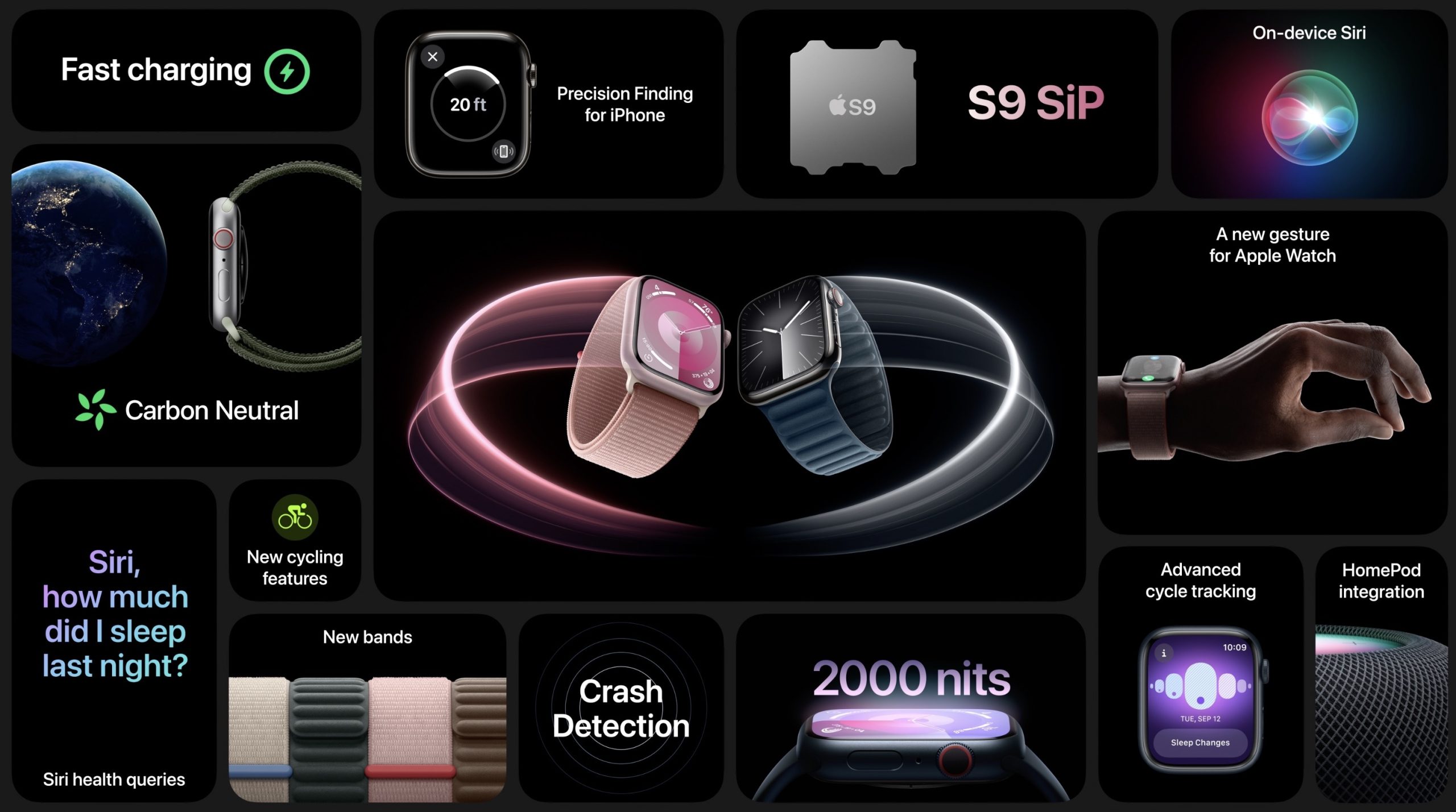 Using your Apple Watch to find your iPhone gets a bit easier, too, with the Series 9 incorporating Ultra Wide-Band (UWB) to show you the distance and direction to your phone, rather than simply having your phone make a loud ping noise.
Apple also promised a new gesture that it claims Watch users will be using "every day," though we'll have to see if it ends up being another Force Touch. "Double Tap" isn't based on the Watch face, but on its Neural Engine's detection of "the unique signature of tiny wrist movements and changes in blood flow when the index finger and thumb perform a double tap." Apple says the gesture functions as the "primary button" in a Watch app, so it can play and pause music, start or stop a timer, and open the Smart Stack on a watch face.
There's a new watch strap style, FineWoven, meant to replace the leather that Apple is phasing out across its entire product line. FineWoven is a "microtwill made of 68 percent post-consumer recycled content that has significantly lower carbon emissions compared to leather," Apple states. The new Sport Loop is made of 82 percent recycled yarn. Apple says the Series 9 Apple Watch is its first carbon-neutral product.
The Apple Watch SE remains available for $249, while the Series 9 starts at $399. They're both available for preorder today and should be released on September 22.
Ars is updating this post as new information becomes available.