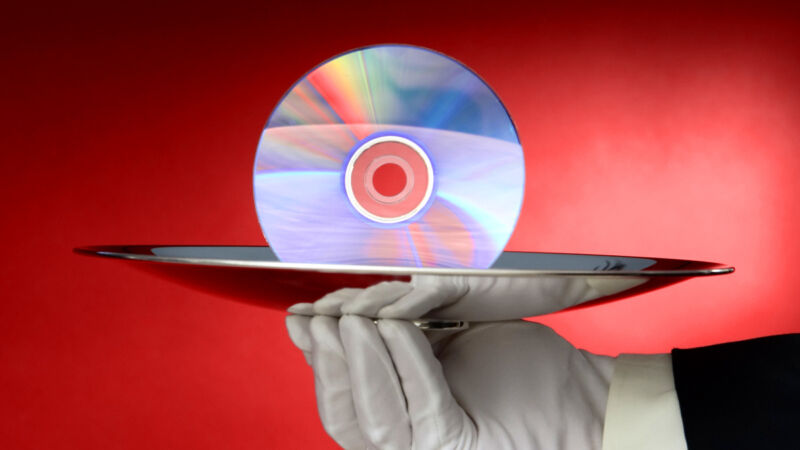 In the land before streaming, there was a time when getting a Netflix DVD in the mail felt magical. Those times have largely passed, and soon the service behind it will end, as we covered in April. But on Monday, Netflix announced that customers can keep any remaining DVDs they have after September 29 once the service shuts down. Additionally, subscribers can potentially get up to 10 discs for free as the service clears out its inventory.
These days, Netflix handles its DVD rental service through a subsidiary called DVD.com. The DVD amnesty announcement came via DVD.com's X account on Monday, relayed to us by The Verge.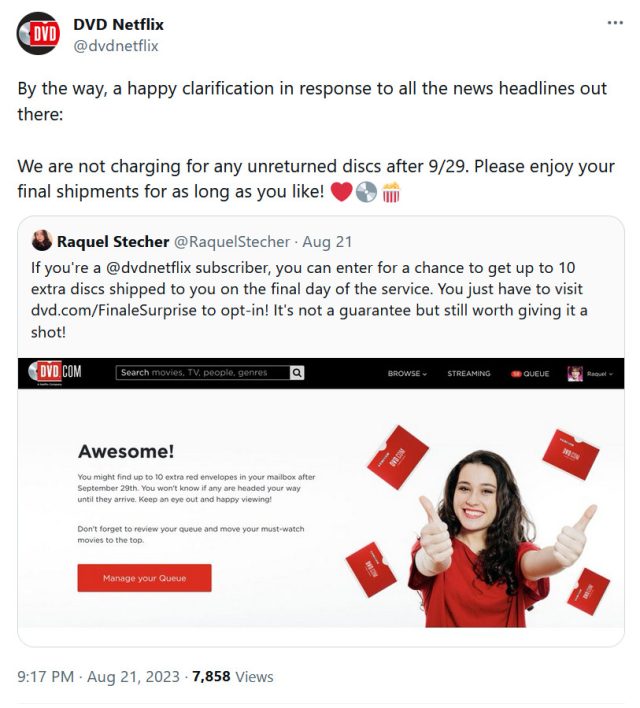 In 1997, Netflix launched as a pay-per-rental service, but it transitioned to the now-famous subscription queue system in 1999, where customers make a list of DVDs they'd like to receive, and they would get shipped out in order as they became available. As we noted in April, this business model partially led to the collapse of video rental chains. While once popular, the world largely moved on to streaming video services, and in April of this year, Netflix announced that it would discontinue its DVD rental service permanently.
For now, DVD.com is still in operation, and it continues the rental queue tradition, but according to its FAQ, the service will ship out its last disc on September 29, 2023. After the final day, it says that customers will not be charged for any unreturned discs and adds, "Please enjoy them for as long as you like! If you do choose to return the disc, we will continue to accept returns until October 27th, 2023."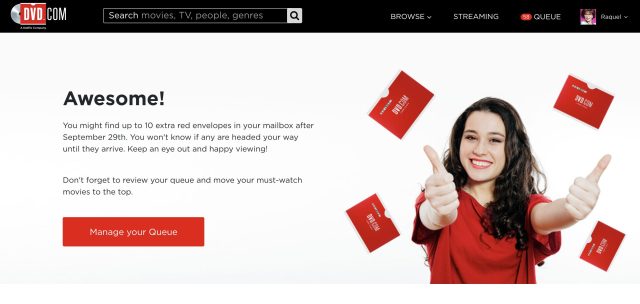 In addition, Netflix also announced that subscribers can enter for a chance to get up to 10 extra DVDs listed in their rental queue mailed to them for free on the final day of service. With likely millions of discs on hand, we suppose that Netflix's discs have to go somewhere.
If you aren't a subscriber and want to get in on some of the "keepsies" red-envelope DVD action, Netflix says you have until 11:59 pm Pacific Time on August 28 to sign up for a DVD plan. Just remember that the whole thing shuts down for good in September.