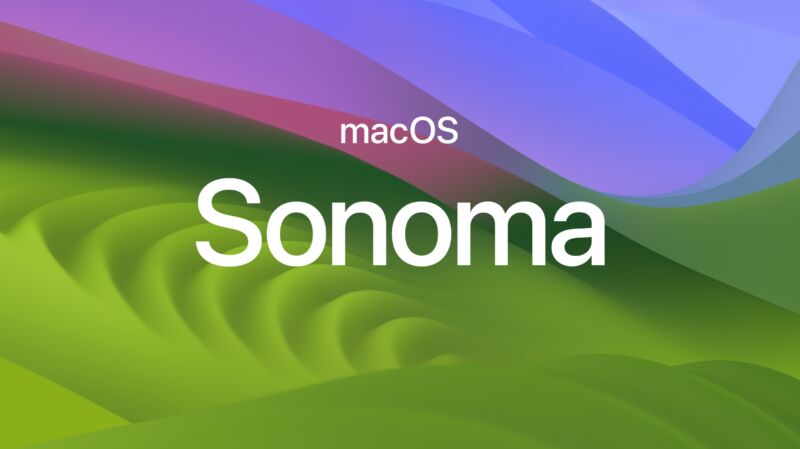 While new iOS releases always come out in September, Mac owners usually need to wait nearly a month to get the same improvements for their laptops and desktops. But the wait will be much shorter this year—Apple says that macOS Sonoma will be available on September 26, just over a week after iOS 17 releases to the public on September 18. It will be the first update since 2018's Mojave to release in September rather than October.
A longer gap between releases can occasionally make things awkward for people who like to update on day one, since Apple sometimes adds new features to iCloud-connected apps like Notes, Reminders, and Photos that will only work in the latest OS releases. A shorter gap between releases will reduce that kind of awkwardness.
Sonoma is generally a low-key release, but it does include a few headlining features, including desktop widgets that can sync with your iPhone. A new Apple-made Game Porting Toolkit will make it easier for Windows game developers to get their titles up and running on Macs. Better screen sharing, revamped screen savers, an improved password manager, and a few other additions flesh out the update.
If you've already upgraded to an Apple Silicon Mac, you can install the Sonoma update without worrying about compatibility. For owners of older Intel Macs, however, Sonoma ends support for a substantial swath of systems—you'll generally need a Mac made in 2018 or later to install the update, or the late-2017 iMac Pro. Almost all of these Macs use one of Apple's T2 chips, an Apple-made coprocessor that served as a bridge between the Intel and Apple Silicon eras.
Our full review of macOS Sonoma will run on September 26, the same day the update is released to the public.