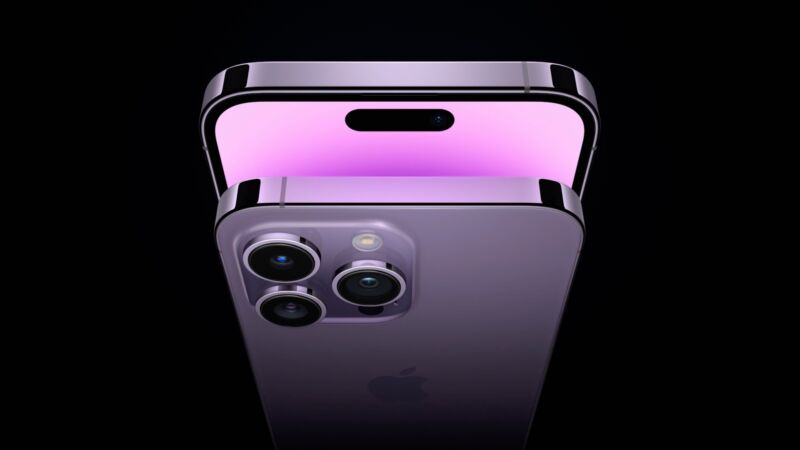 We're just a few weeks out from Apple's typical launch window for new iPhone models, and, according to reputable rumors, the iPhone 15 and iPhone 15 Pro series are looking like fairly significant upgrades for anyone with a phone that's more than a couple of years old.
As with the iPhone 14, Apple is expected to continue offering four iPhone models in the iPhone 15 lineup: a regular-sized iPhone 15, a larger iPhone 15 Plus, and Pro versions of both phones with additional features.
We'll start with the things that all four of these iPhones are expected to get: Bloomberg's Mark Gurman reports that the iPhone 14 Pro's "Dynamic Island" feature will come to all iPhone 15 models, replacing the "notch" cutout at the top of the screen in favor of a floating cutout that expands and shrinks based on what you're doing with the phone. All phones are also expected to get the customary camera upgrades (including "upgraded lenses" and a wider zoom range), and they'll be the first iPhones to trade Apple's proprietary Lightning port for the larger—but generally more capable and standardized—USB-C.
Gurman also says that the non-Pro iPhone will be upgraded to the A16 Bionic chip used in 2022's iPhone 14 Pro. The iPhone 14 generation was the first to use different chip generations in the Pro and non-Pro iPhones, and it looks like non-Pro models can expect to be a generation behind Apple's cutting-edge for the foreseeable future.
Gurman also says that "at least minor price increases" are possible both inside and outside the US. The iPhone 14's price increased relative to the iPhone 13 outside of the United States, but Apple kept the prices the same domestically (contrary to pre-release rumors and guesses from analysts).
All four new iPhones will also launch with iOS 17, a fairly modest update that includes an always-on smart display mode called StandBy, a journaling app, improved autocorrect, and a handful of other features. The new iPhones may include some unique features that aren't supported on older iPhone hardware. This update doesn't support the 2017's iPhone 8 or iPhone X, so if you're still getting by with Apple's first all-screen iPhone, this year's updates may be especially tempting.
Pro prioritized
As usual, Apple is saving its best and most significant upgrades for the Pro iPhones. These phones will receive a chip upgrade (if Apple's naming convention holds, the A17 Bionic) that will make them "noticeably snappier," though for the last few years, it has been difficult to really notice year-to-year speed upgrades in daily use. The phones will also trade their aluminum frames for more lightweight and durable titanium, a material Apple has played with on and off since the days of the titanium PowerBook G4 in the early 2000s.
The Pro iPhones will reportedly benefit from a new manufacturing technology called "low-injection pressure over-molding (LIPO)," a process used on recent Apple Watch models that will allow Apple to shrink the display bezels by a few tenths of a millimeter, subtly expanding the usable screen space. And the phones will get an internal redesign similar to last year's non-Pro iPhone 14 models, making them easier to open and repair.
The iPhone 15 Pro is also said to pick up a new button, a rarity for a company that is better known for its efforts to remove buttons from its devices. The "action button," as discovered in some early iOS 17 betas, is said to replace the iPhone's physical mute switch and could be customized by users to quickly launch different apps or features (like the camera or Focus modes).
Gurman doesn't specifically mention any of the other things Apple usually uses to distinguish the Pro iPhones from the non-Pro models—high-refresh-rate screens, OLED display panels, and a third telephoto zoom lens along with the standard and wide-angle camera lenses—but some or all of these features will likely continue to differentiate the basic and Pro iPhones.