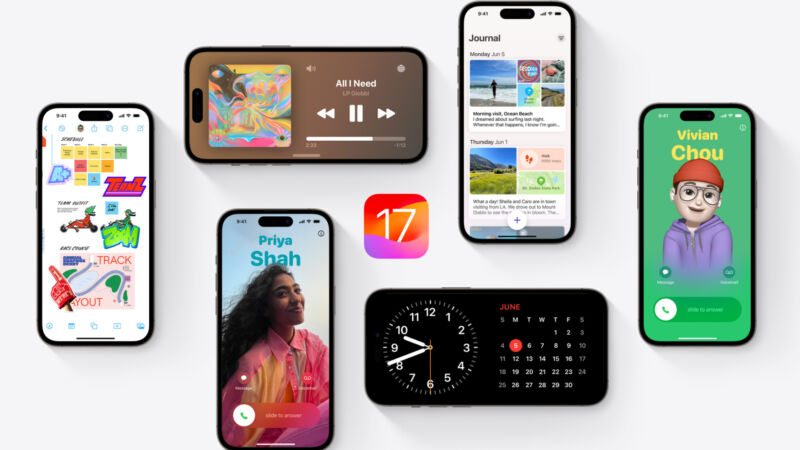 CUPERTINO, Calif.—Apple's annual release cadence is like clockwork: Each September brings new iPhones as well as a new version of iOS for new and old iPhones—at least, those that are still supported. iOS 17 didn't get a mention during the show, but the official website is up with a September 18 date.
Whereas some recent annual iOS updates focused on rethinking or redesigning existing parts of the experience (like the home screen or widgets), iOS 17 is mostly about adding a plethora of new features. For example, it introduces a new mode called StandBy that allows it to act as a sort of smart clock with special widgets when it's placed in landscape mode while connected to power—"clock radio mode," if you will.
It also adds a new journaling app, improved search and other tweaks for Messages, greatly improved autocorrect, offline Maps, FaceTime video voicemails, a safety feature for keeping your friends or family updated about your status called "Check In," and an overhaul of AirDrop. Further, it will now transcribe voicemails as they come in, allowing you to screen calls like in the olden days. You can even invoke Siri without saying "hey" first.
iOS 17 will be available not just on Apple's new iPhones but on several older models, too. That said, it cuts off some older phones—specifically the iPhone X, iPhone 8, and iPhone 8 Plus. Those phones will still get security updates, but not the new iOS 17 features.