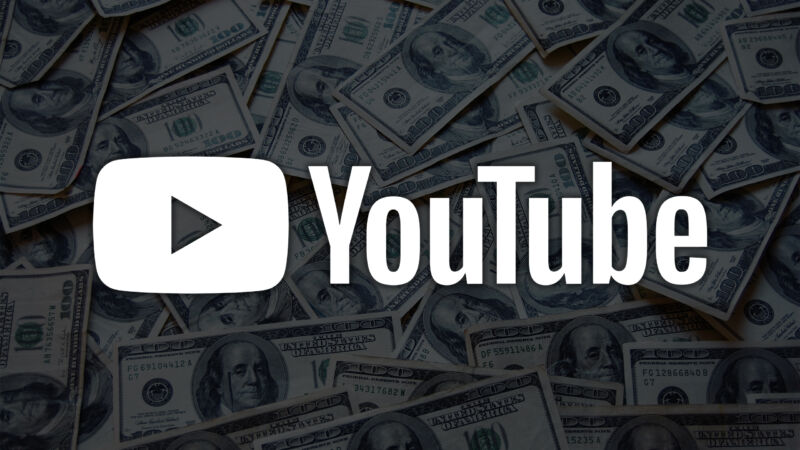 Google has a nasty surprise for YouTube Premium subscribers: a price increase. The price is going up $2 for a single-person subscription in the US (and presumably other countries), from $11.99 to 13.99 per month. If you're subscribing through the iOS App Store, the price is now $18.99 due to Apple's 30 percent tax. The hike follows a price increase to the YouTube Premium family plan less than a year ago.
Premium gives you ad-free access to YouTube and YouTube Music, along with background playback for YouTube Music. Google has also tried to sweeten the deal lately with enhanced bitrates for 1080p videos. It's also possible to subscribe only to YouTube Music, though its price is also increasing, from $9.99 per month to $10.99.
Google didn't make any kind of official announcement about this price change. 9to5Google, which was the first to notice it, got a statement from a YouTube spokesperson:
We're updating the price for YouTube Premium and YouTube Music Premium subscribers in the US to continue delivering great service and features. We believe this new price reflects the value of YouTube Premium which allows subscribers to enjoy ad-free YouTube with background and offline play and uninterrupted access to over 100M songs with the YouTube Music app.
Google has been on a cost-cutting mission over the past year, leading to price increases for most of its paid-for services. YouTube Premium family plans jumped 27 percent last October. Google Workspace plans went up 20 percent in March, the same month YouTube TV got a 12 percent price hike. Google Cloud (the AWS competitor) raised a bunch of storage prices in April, too. The major holdout is Google One, the premium storage plan for individual Google users. The company did try a storage cost-cutting move when it implemented surprise file limits on Google Drive, breaking many paying business's production setups, but the company eventually rolled back those changes.
The price increase will appear on your next bill. You can manage your subscriptions here.