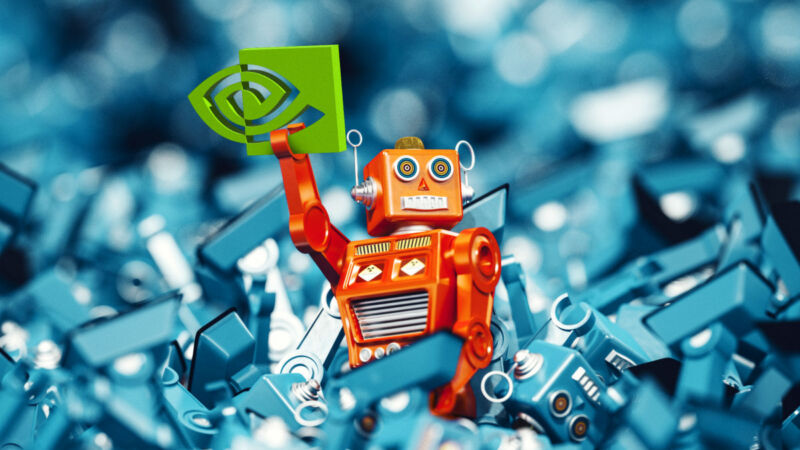 On top of Wednesday's news that Nvidia earnings have performed far better than expected, Reuters reports that Nvidia CEO Jensen Huang expects the AI boom to last well into next year. As a testament to this outlook, Nvidia will buy back $25 billion of shares—which happen to be worth triple what they were just before the generative AI craze kicked off.
"A new computing era has begun," said Huang breathlessly in an Nvidia press release announcing the company's financial results, which include a quarterly revenue of $13.51 billion, up 101 percent from a year ago and 88 percent from the previous quarter. "Companies worldwide are transitioning from general-purpose to accelerated computing and generative AI."
For those just tuning in, Nvidia enjoys what Reuters calls a "near monopoly" on hardware that accelerates the training and deployment of neural networks that power today's generative AI models—and a 60–70 percent AI server market share. In particular, its data center GPU lines are exceptionally good at performing billions of the matrix multiplications necessary to run neural networks due to their parallel architecture. In this way, hardware architectures that originated as video game graphics accelerators now power the generative AI boom.
Nvidia's most popular AI hardware products currently include A100 and H100 data center GPUs, and Nvidia has also combined the H100 and a CPU into a package called the GH200 "Grace Hopper" chipset that powers Nvidia's line of computer systems. These are not consumer-grade gaming GPUs like the GeForce RTX 4090—The Verge reports that the H100 chip sells for roughly $40,000—and they can execute a great deal more calculations every second.
Demand for GPUs in AI applications is huge, and Nvidia's second-quarter data center revenue ($10.32 billion) dwarfed its consumer gaming revenue ($2.49 billion). According to reports from March, OpenAI's popular AI assistant ChatGPT was projected to utilize as many as 30,000 Nvidia GPUs to run, although exact numbers have not been released by the company. Microsoft is also utilizing data centers full of "tens of thousands" of GPUs to power its implementations of OpenAI's technology, which it is currently baking into Microsoft Office and Windows 11.
"This is not a one-quarter thing"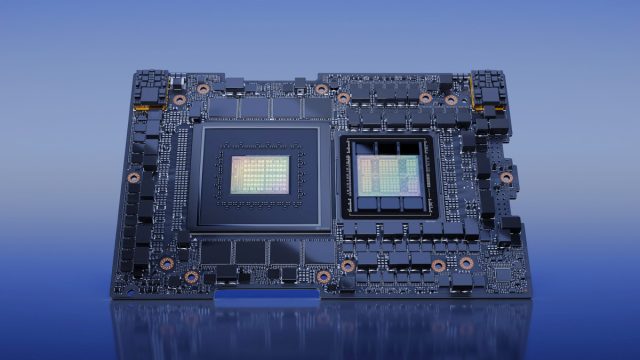 Nvidia's market dominance has left competitors like AMD rushing to catch up. But at the moment, Nvidia's lead seems almost untouchable. In May, Nvidia became the first $1 trillion chip company.
Huang's move to buy back stock when it is more expensive than ever is risky, but it shows his confidence in Nvidia's continued success. Demand for its chips has given Nvidia the money needed to pull it off: The firm reported its adjusted gross margins (a financial metric that measures a company's profitability after accounting for the cost of goods sold) almost doubled to 71.2 percent in its second quarter. Reuters notes that most semiconductor companies have gross margins between 50 and 60 percent.