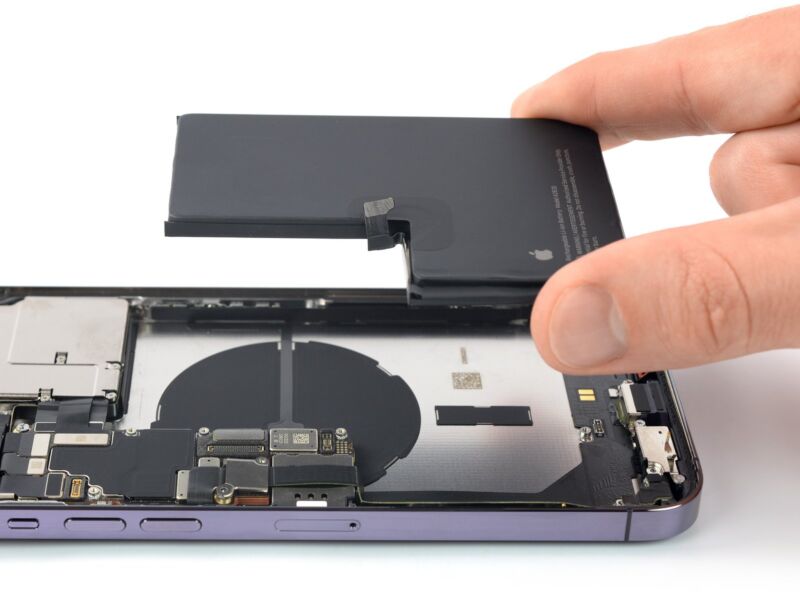 California, the home to many of tech's biggest companies and the nation's most populous state, is pushing ahead with a right-to-repair bill for consumer electronics and appliances. After unanimous votes in the state Assembly and Senate, the bill passed yesterday is expected to move through a concurrence vote and be signed by Governor Gavin Newsom.
"Since Right to Repair can pass here, expect it to be on its way to a backyard near you," said iFixit CEO Kyle Wiens in a statement. iFixit, a seller of repair parts and tools and advocate for right-to-repair laws, based in San Luis Obispo, California, was joined in its support for the California repair law by another California company with a history of opposing repair laws: Apple. The consumer tech giant's letter urging passage of the bill was surprising, to say the least, though Apple said that the bill's stipulations for "individual users' safety" and "product manufacturers' intellectual property" were satisfactory.
California's bill goes further than right-to-repair laws in other states. Rather than limiting its demand that companies provide parts, tools, repair manuals, and necessary software for devices that are still actively sold, California requires that vendors provide those items for products sold after July 1, 2021, starting in July 2024. Products costing $50 to $99.99 must be accompanied by those items for three years, and items $100 and more necessitate seven years. The bill also provides for stronger enforcement mechanisms, allowing for municipalities to bring superior court cases rather than contact the state attorney general.
There are some concessions and potential pitfalls, however. Pricing of parts and tools is left at "fair and reasonable terms." The bill requires repair vendors that are "not an authorized repair provider" to "provide a written notice of that fact" to customers and to "disclose if it uses replacement parts that are used" or third-party. Apple specifically advocated for consumer notice of third-party parts and unauthorized repair in its letter supporting the bill.
Along with repair laws going into effect in 2024 in California, New York, and Minnesota (along with bills focused on agriculture and powered wheel chairs in Colorado), there are repair laws underway in Europe involving repair services, removable batteries, USB-C standardization, and other aspects of repair and sustainability. With three large states and Europe as a whole moving to enforce repairable design and after-purchase care, manufacturers may choose to offer compliant products everywhere, rather than divide their offerings.
Apple, notably, made a point of the increased repairability and durability of the titanium-framed iPhone 15 announced yesterday.
Disclosure: Kevin Purdy previously worked for iFixit. He has no financial ties to the company.