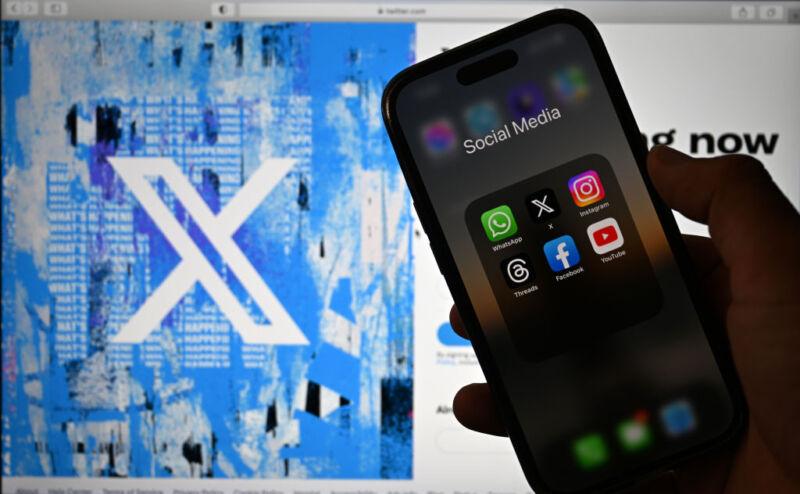 Apple has granted a rare exception to its strict App Store rules, allowing Twitter to rebrand as X and become the first one-character iPhone app.
Two days ago, Bleeping Computer reported that Apple had rejected Twitter's attempt to update its app name to simply X due to minimum character requirements. As a result, the app was temporarily listed in its App Store as Twitter—alongside the X logo and the X tagline "Blaze your glory." This potentially further confused users over what to call the app during Elon Musk's sloppy rollout of Twitter's new branding.
It stayed that way for days until about 2:30 this morning, when Apple updated the listing in its mobile App Store, Bleeping Computer reported—allowing the App Store's first single-character name. A product designer and data scientist who founded a growth consulting agency called Next, Nick Sheriff, posted a screenshot confirming that historically the App Store only accepted app names with a minimum of two characters.
On iOS, the situation is distinct as Apple does not permit any app to have a single character as their app name.

If they manage to obtain approval, it would mark the first instance since the inception of the iOS App Store that such a permission has been granted. https://t.co/EtzAj76fwx pic.twitter.com/Dzx0HAsz9b

— Nick (@nickjsheriff) July 28, 2023
Apple could not immediately be reached for comment on whether the exception was made exclusively for X or if a policy change might be coming that could benefit other apps with single-character names. On the desktop App Store, Twitter's old branding still appears as of this writing.
Sheriff told Ars that thousands of apps could be impacted by an update to the App Store policy, which he warned could "lead to a fragmentation of the App Store in unprecedented ways, unlike anything we've witnessed in over a decade."
In his X post, Sheriff pointed out that "many brands outside the US, particularly in Asia," consist of "just one character" and "don't receive such special treatment." He said it's possible that Apple had to make technical changes to allow the Twitter rebrand to go through, and those changes could have both positive and negative impacts on the App Store.
"The question then was why Apple would do something for Twitter, but not for others in the past 10 years," Sheriff wrote.
It's possible that Apple was open to making an exception for X due to Apple's relationship with X Corp CEO Linda Yaccarino from her heyday at NBCUniversal. When Yaccarino first took over the job of helming Twitter from Musk, it was reported that she had forged a significant brand partnership with Apple and NBCUniversal. At that point, some speculated that Yaccarino's relationship would help repair any damage caused by Musk's tirade against Apple last year (which was due to a different "misunderstanding" with the App Store).
Twitter does not respond to requests for comment.