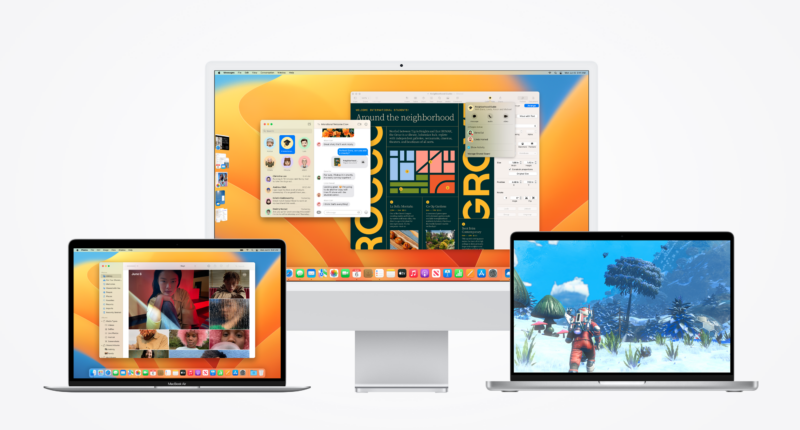 Apple's iOS 16, iPadOS 16, and macOS 13 operating systems are all due to be replaced with new versions in the next two or three months, but some bugs can't wait for a whole new release. The company has released iOS/iPadOS 16.6 and macOS 13.5 to fix several "actively exploited" security bugs, plus a handful of other security fixes for problems that have been reported to Apple but aren't being exploited in the wild yet. The release notes also mention unspecified "bug fixes" for each OS.
The new updates don't add anything by way of new features—at least, there aren't any mentioned in the release notes. This will likely be the case for most iOS 16 and macOS 13 Ventura updates going forward, as Apple shifts its focus to newer operating systems. The iOS/iPadOS 17 and macOS 14 Sonoma updates should be available in September or October, if Apple sticks to its historical release schedule. The public betas were released earlier this month.
Several of the security fixes in these updates were originally part of a Rapid Response security update for iOS 16.5.1 and macOS 13.4.1. The original version of that update was pulled post-release after it broke a few major websites on devices that installed it, but a working version with the same fixes was released soon after.
Apple also released several security-only updates for older devices that can't run its current operating systems. The macOS Big Sur 11.7.9 update and the macOS Monterey 12.6.8 update will both run on any Mac still running either of those operating systems, regardless of whether it supports macOS 13. The iOS and iPadOS 15.7.8 updates only support older devices like the iPhone 6S, iPad Air 2, and first-generation iPhone SE that can't be upgraded to iOS 16.
The tvOS 16.6 and watchOS 9.6 updates have also been released today, fixing some of the same security bugs as the iOS and macOS releases and a few unique to each platform.