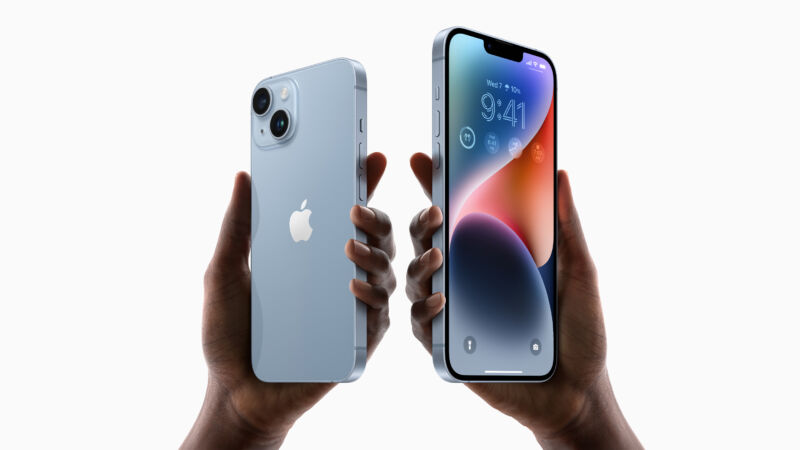 Apple has released security updates for iOS, iPadOS, macOS, and watchOS today to fix actively exploited zero-day security flaws that can be used to install malware via a "maliciously crafted image" or attachment. The iOS 16.6.1, iPadOS 16.6.1, macOS 13.5.2, and watchOS 9.6.2 updates patch the flaws across all of Apple's platforms. As of this writing, no updates have been released for older versions like iOS 15 or macOS 12.
The CVE-2023-41064 and CVE-2023-41061 flaws were reported by the Citizen Lab at the Munk School of Global Affairs & Public Policy at the University of Toronto. Also dubbed "BLASTPASS," Citizen Lab says that the bugs are serious because they can be exploited just by loading an image or attachment, which happens regularly in Safari, Messages, WhatsApp, and other first- and third-party apps. These bugs are also called "zero-click" or "clickless" vulnerabilities.
Citizen Lab also said that the BLASTPASS bug was "being used to deliver NSO Group's Pegasus mercenary spyware," the latest in a long line of similar exploits that have been used to infect fully patched iOS and Android devices.
Users worried about these kinds of flaws can mitigate them proactively by enabling Lockdown Mode on their iOS and macOS devices; among other things, it blocks many attachment types and disables link previews, the kinds of attack vectors that attackers can use to exploit these "clickless" vulnerabilities.
"We believe, and Apple's Security Engineering and Architecture team has confirmed to us, that Lockdown Mode blocks this particular attack," Citizen Lab said.
These updates will likely be some of the last to be released ahead of Apple's September product announcement event next week, where we expect to get release dates for iOS 17, iPadOS 17, and possibly other software.