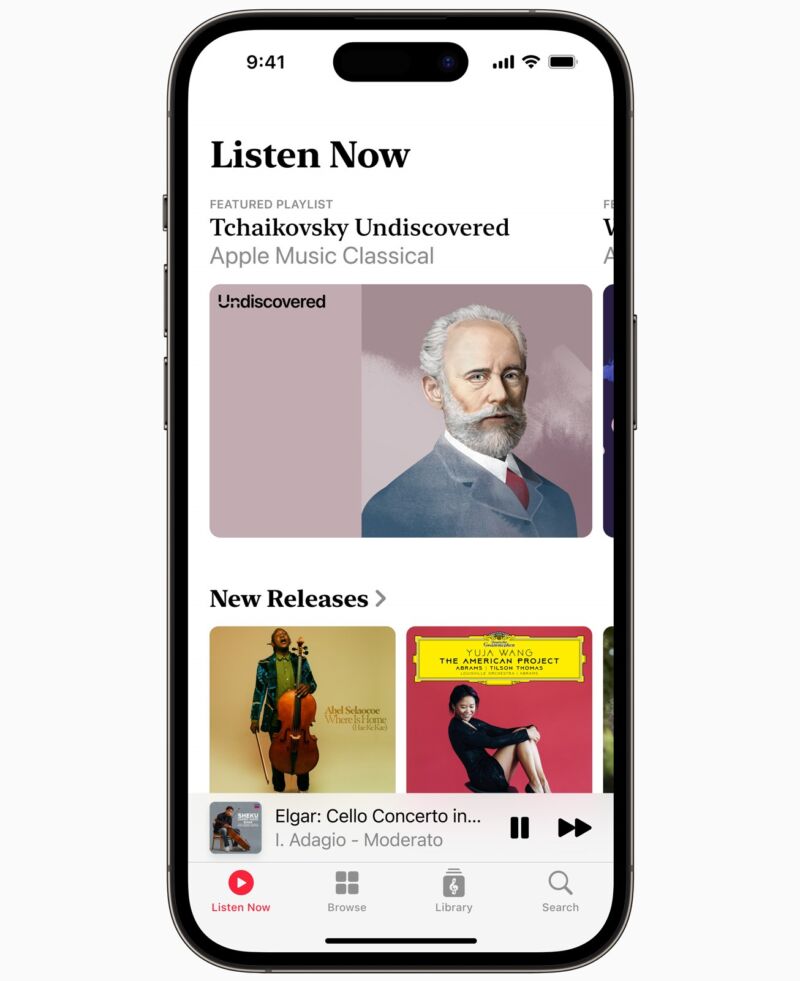 Apple has acquired 50-year-old record label BIS Records, the Swedish company's founder, Robert von Bahr, announced Tuesday. The purchase of the classical music-focused label follows Apple's late March launch of the Apple Music Classical app.
Apple's BIS purchase adds to the app, which in March Apple called the "world's largest classical music catalogue" with "over" 5 million tracks. Von Bahr said the record label will be incorporated into the Apple Music Classical app and Platoon. Apple bought Platoon, which identifies new talent and helps creators make, distribute, and market their content, in 2018. Von Bahr noted his just turning 80 as part of the decision to sell. He also pointed to his interest in Apple's support for spatial audio and in bringing "classical music to new audiences all over the world."
Neither Apple nor BIS disclosed the price of the acquisition. However, von Bahr said that he and the rest of the BIS staff will be "retained" by Apple.
The acquisition is another step in Apple's efforts to target classical music as it seeks to differentiate its streaming platform. Classical music still represents a drop in the massive bucket of on-demand music streaming. Data from data analytics firm Luminate and cited by Billboard in March found that classical music represented 0.8 percent of on-demand streams in the US in 2022. However, the data firm also said in June that the classical music genre outpaced total US on-demand streaming growth in 2022 (13.4 percent year over year versus 12.2 percent year over year, respectively).
Apple launched Apple Music Classical as a separate app from Apple Music on March 28. Building upon Apple's 2018 acquisition of Primephonic, Apple Music Classical allows various search parameters related to classical works, from song title and composer, to conductor and orchestra names, soloist performers, and more. Additional features include composer biographies and deep-dives on famous works. Since its release, Apple Music Classical has added support for devices running Android 9 Pie and later.
Apple didn't respond to questions seeking clarification on how Apple Music Classical artists get paid and if it differs from payments for Apple Music artists. PCMag in March suggested that the classical music app pays per stream, as Apple Music does. However, that wouldn't benefit older classical works. With its BIS acquisition, Apple may gain insight into how to navigate the financial side of classical music.