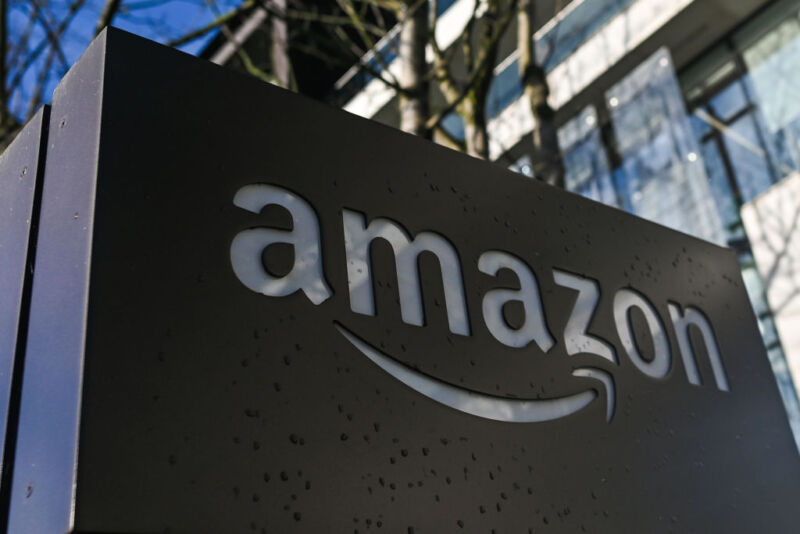 After a yearslong Amazon probe that collected millions of documents and conducted dozens of interviews, the Federal Trade Commission next week will meet with Amazon representatives before likely filing one of the agency's biggest antitrust lawsuits yet, Politico reported.
Known as a "last-rites meeting," these discussions could serve as Amazon's last chance to dodge an FTC lawsuit that Bloomberg has described as "the Big One." No one is sure what aspects of Amazon's business the lawsuit could target, but if the FTC succeeds in court, it could result in a forced breakup or restructuring of Amazon's $1.3 trillion e-commerce operation, The Wall Street Journal reported.
There has been much speculation this year over what the FTC's complaint will cover. The agency has been investigating a wide range of concerning aspects of Amazon's business since 2019, Bloomberg reported. Everything from how Amazon bundles its services to how Amazon treats sellers has drawn FTC scrutiny, as has Amazon's advertising and cloud computing businesses. But the "main allegation," Bloomberg reported in June, "is expected to be that Amazon leverages its power to reward online merchants that use its logistics services and punish those who don't."
More information will likely be revealed next week. Sources told The Wall Street Journal that Amazon representatives will individually meet with the three FTC commissioners: Lina Khan, Rebecca Kelly Slaughter, and Alvaro Bedoya.
Amazon has pushed back against the FTC during its probe. Not only did the company accuse the FTC of harassing Amazon founder Jeff Bezos and CEO Andy Jassy with document and interview requests, but Amazon has also sought to recuse Khan from the case.
Khan rose to prominence after publishing a paper in The Yale Law Journal called "Amazon's Antitrust Paradox." In the paper, she argued that platforms like Amazon prove that prices are a poor measure of a company's anticompetitive behavior because the platforms prioritize explosive growth over profits. This can lead to predatory pricing and can create incentives for platforms to boost their own products over competitors'. In 2017, Khan wrote:
Although Amazon has clocked staggering growth, it generates meager profits, choosing to price below-cost and expand widely instead. Through this strategy, the company has positioned itself at the center of e-commerce and now serves as essential infrastructure for a host of other businesses that depend upon it. Elements of the firm's structure and conduct pose anticompetitive concerns—yet it has escaped antitrust scrutiny.
"It is as if Bezos charted the company's growth by first drawing a map of antitrust laws, and then devising routes to smoothly bypass them," Khan wrote in the paper.
If that really was Bezos' strategy, he seemingly didn't see Khan coming. Much of what her paper said in 2017 describes current aspects of Amazon's business that the FTC has scrutinized under Khan. To fight back, Amazon has sought to distance Khan from the inquiry, arguing that what it sees as Khan's clear bias against Amazon could cloud the FTC's investigation.
"Given her long track record of detailed pronouncements about Amazon and her repeated proclamations that Amazon has violated the antitrust laws, a reasonable observer would conclude that she no longer can consider the company's antitrust defenses with an open mind," Amazon wrote in a petition seeking to recuse Khan in 2021.
Next week's meetings will likely be the FTC's final step ahead of lobbing an official antitrust complaint against Amazon, which The Wall Street Journal described as marking "a signature moment in the tenure of FTC chair Lina Khan."
During her confirmation hearing as FTC chair, Khan said that she would consult with FTC ethics officials whenever recusal questions like Amazon's arise. So far, the FTC has not ruled on Amazon's request to recuse Khan in this investigation, Politico reported.
One way that Khan could sidestep Amazon's request to recuse her from the investigation would be to file the case in federal court rather than in the FTC's in-house tribunal.
Politico reported that's likely the direction that the FTC will go, as Khan then won't serve as a potentially biased prosecutor or judge in the case. Another benefit of filing the complaint in federal court is that state attorneys general—including those in California, New York, and Washington, DC, who have already filed complaints against Amazon—could join the lawsuit.